The economy of Thailand is a vibrant and growing economy based mainly on exports, which account for more than two thirds of gross domestic product (GDP).
In the middle of the last century more than 50 percent of Thailand was covered by forest, however, by 1997 the coverage had declined to only 20 percent.
Thailand has a GDP worth $8.5 trillion Baht (2007) or US $627 billion. This makes Thailand the 2nd largest economy in Southeast Asia after Indonesia. Thailand ranks midway in the spread of wealth in Southeast Asia as it is the region's 4th richest nation according to GDP per capita, after Singapore, Brunei and Malaysia. The income per capita is about 8,100 US Dollars a year which equals that of Brazil and Bulgaria.
Thailand's economy is an anchor for the neighbouring developing economies of Laos, Burma, and Cambodia. Thailand's recovery from the 1997–1998 Asian financial crisis was achieved mainly through exports, among various other factors.
Most of Thailand's labour force – around 48% - is working in agriculture. However, the relative contribution of agriculture to GDP has declined while exports of goods and services have increased.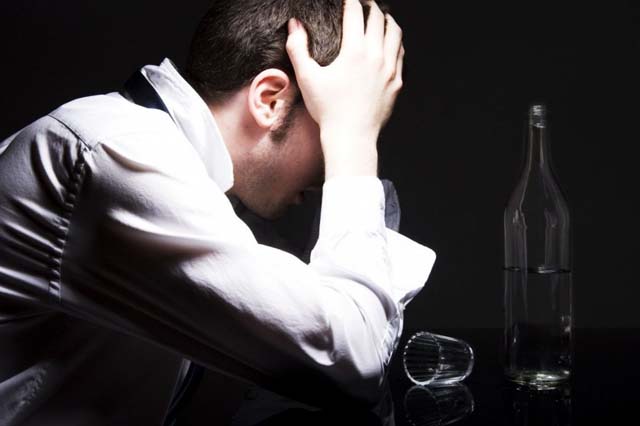 Great hardship for many Thais: the economic crisis 1997/98
Thailand is the second largest economy in S.E.A - The income per capita equals that of Brazil and Bulgaria
Due to rising oil and food prices, the annual inflation rate for 2008 shot up to 9.2% in July; a 10-year high, but it is about to decrease as oil and food prices are falling.
Thailand is the world's largest producer of rice, and this accounts for much of the country's agricultural output. Rice, cassava and sugar cane each yield more than 20 million tons per year, whereaby rice is leading in terms of value and export quantity.
Bangkok is a major centre for the cutting and trading of gemstones, as well as the production of high quality gold and silver jewellery. In the last few years, electronics, computers and integrated circuits have become a major export earner and look set to play an increasing role in the future. Thailand also ranks high among the world's automotive export industries and it is often called "The Detroit of the East". The large textile industry is going through a phase of stagnation due to competition from other countries with low labour costs such as Bangladesh, and also its neighbours Vietnam and Cambodia. Its industry has developed mainly through Japan's investments in the eighties.
Oil refineries, chemical plants, steel mills and similar industries are mainly centered on the Eastern Seaboard.
In Thailand's business circles there are very few global players. The country's largest business conglomerate is Charoen Pokphand. The family-owned holding company produces mainly food items (it is Asia's largest chicken producer) but is also involved in the retail business (franchise holder of over 4,500 7-Eleven minimarts) and communication (True Corporation, a mobile phone and internet service provider, plus HBO Cable TV). The C.P. Group is probably the country's only notable global player. Next to Charoen Pokphand, there is Thailand's largest bank (Nr. 6 in South East Asia), Bangkok Bank, and Thai Airways that could somehow be classified as global players. Thailand's economy is being driven mainly by small and mid-sized firms, which are run by influential families and governed by their patriarchs.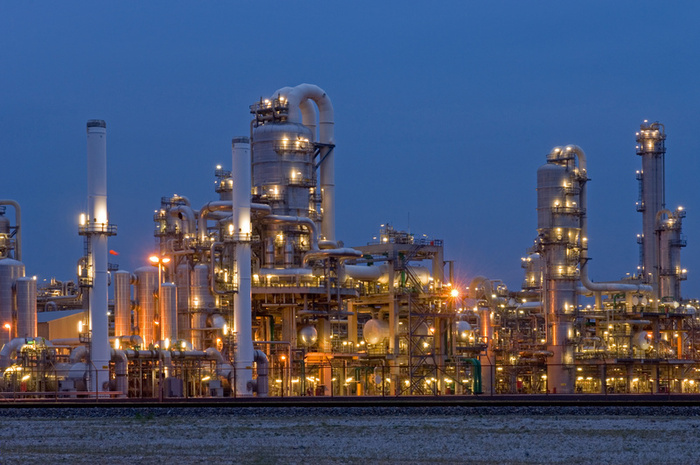 Thailand's thirst for fuel is enormous
Bangkok's new Suvarnabhumi International Airport was opened for business in late September 2006. All domestic and international flights now arrive at and depart from this new airport, which is located in the Bang Phli district of Samut Prakan province, 30 kilometres east of Bangkok and 100 km northwest of Pattaya.
Discount supermarket chains such as Tesco Lotus, Carrefour, Big C and Makro run a combined number of about 150 outlets in all major Thai cities. Smaller supermarkets and mini markets such as Tops, Family Mart and, above all, 7-eleven can be found in the thousands, in some densely populated aereas virtually on every street corner.
The whole country is focussed on private transportation. Public transport is mainly organized by a large network of private bus companies. The modest railway system offers a track length of 4,487 km. Travelling by train is slow but comfortable and cheap. The extensive road network is in good condition in all regions of the country. Apart from the two airports of Bangkok, Thailand offers domestic flights to Chiang Mai, Chiang Rai, Hat Yai, Khon Kaen, Krabi, Nakhon Phanom, Nakhon Si Thammarat, Pattaya/Rayong (U-Tapao), Phuket, Surat-Thani (Koh Samui), Trang, Trat und Udon Thani.
Thailand's thirst for energy, both for petroleum products and electricity, is enormous. It is one of the largest consumers of motor car fuels in the world in relation to its GDP per capita. The Thais have a love affair with their cars and whenever somehow feasible, a car is purchased and driven. The fuel prices are cheap compared to Europe but slightly higher than in the US. Electricity is produced in thermal power plants, mainly with own coal resources or imported crude oil or gas. In this regard the country is almost self-sufficient.
A sheer necessity for the Thais - 70% of the population own a mobile phone
Mobile phone technology has changed the fundamental way of how Thai people communicate. A mobile telephone is no longer a luxury but a necessity. It has become a prestige object and close to 70% of Thais own such a device. Of all consumers, 71% of mobile phone owners use low cost pre-paid telephone cards.