There is plenty of good news: The variety of properties in the greater Pattaya area is only second to Bangkok. From the modest bungalow in a rural area on the outskirts of Pattaya for 399.000 Baht to the lavish beachside villa or spectacular penthouse for up to 100 Mio. Baht or more, all is available to buy or rent.
You will never find another place in Thailand where the choice is so abundant and above all, at such reasonable prices. That's also the reason why most foreigners have settled in and around this town (have a look at Pattaya's subdivisions and their characteristics).
Those who decide to spend their life in Thailand and to buy a property do mostly come to the greater Pattaya area. Accommodation is available in stylish penthouses, small studios in the heart of the nightlife centres, in condos with magnificent views of the ocean, or on huge and low priced properties in rural areas like the farm community of Huay Yai or in some quiet coastal village such as Ban Ampoe or Bang Sarae. Here everyone can find what his heart desires and what is financially affordable for a life in Thailand. In other resorts such as Phuket and Samui, housing is an average 60-70%, in Hua Hin and Chiang Mai 30-40% more expensive than comparable Properties in Pattaya.Nevertheless, one should be cautious when making a decision. Many buyers are living happily and in comfort in their lovely houses, vacationers enjoying a breathtaking ocean view and glorious sunsets day after day from their own condos. But others have bought nothing but frustration.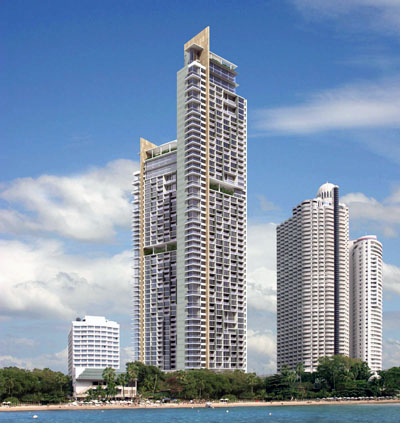 Living in a lavish highrise condo on the beach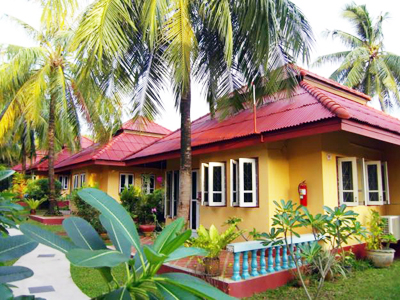 Quiet living in the outskirts of Pattaya
You should watch your neighbourhood carefully for potential noise pollution, the traffic situation, the infrastructure and the proximity to your favourite places and getaways. Take your time to make a decision, perhaps rent a place in your favourite area at first and talk to the neighbours (find out what is the better option for you, renting or buying).
While a number of buyers have made, or could make, great profits by selling their properties in and around Pattaya, quite a few of the unhappier ones are sitting on their houses for years and just cannot sell them for a reasonable price (find here plenty of good reasons why one should use the services of a professional property agent who could well lead you around the pitfalls).
Watching the traffic situation becomes more and more important: Do you need access to public transportation (baht buses, motorbike taxis, inter-provincial buses, trains); are you and perhaps other family members ready to drive a car? Can your friends reach you easily, are there main roads and highways in easy reach from your property?
Whether it is the right time to buy depends on a variety of factors, rational and emotional ones. It is you who has to make this decision. One thing is certain, more than ever, the 2017/2018 property market is a buyer's market, meaning in favor of the buyer. The number of properties on offer is larger than ever. Prices are under pressure and the competition gets stiffer. Also, the available quality for design and material has been considerably increased. So as a buyer – and especially if you can pay cash – you are in a comfortable situation and should be able to obtain an attractive property for a modest amount of money.