A quick and precise orientation is in Thailand more difficult than in countries of the western world. For example the well known name of "Pattaya" actually refers only to a very small area around "Central and Beach Roads". A more adequate name for this whole area would be "Banglamung", which, however, would mean nothing to the majority of tourists. On top of that you have the many different ways of spelling the names of localities, which makes orientation even more difficult.
Furthermore one can only describe Thailand's address system as chaotic. The numbers of streets and houses are being issued according to the date of their completion. There is no chronological system and it is therefore virtually impossible to find any particular street number.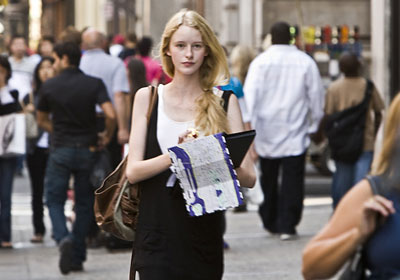 Finding your way around needs some experience.
Orientation at Thailand-Property-Gate
The specific circumstances prevailing in Thailand have forced us, not to use the otherwise excellent Google maps in our website " Thailand-Property-Gate ". For geographical orientation we rather show you the common regional names of localities, landmarks and scenic attractions. We will present these in specifically drawn and clearly arranged geographical maps accompanied by text in pulldown menues. Map segments and names of localities will be highlighted in colour in those pulldown menues, whereby the colours on the map will match the colours of the corresponding localities in the pulldown menues. This will facilitate easy orientation for you.

The Thai way of numbering houses
We have divided the Greater Pattaya region into seven areas:
The Northern Region
(Laem Chabang, Rong Po, Ao Udom, Sri Racha, Koh Si-Chang). They are closest to Bangkok, consist of rural areas with plenty of available land and offer affordable living in typical Thai surroundings.
North Pattaya
(the North Pattaya Road area, Banglamung, Naklua, Wong-Amat, Pong, Nongpalai). Naklua has the largest German speaking population and gastronomy. It offers a large number of high quality condominiums, some right near the beach, well maintained surroundings with many private houses and popular beaches.
Central Pattaya
(the area around Central Pattaya Road). The heart of the city. Full of gaiety, but also tradition. Buildings in this area are usually older and inhabited by Thais. There are many modes of transport and several supermarkets.
South Pattaya
(the South Pattaya Road area, Pratumnak Hill, Thepprasit Road area). An area heavily influenced by the international tourism with lots of shopping facilities and night-life. Pratumnak Hill is one of the finer residential areas that boasts nice beaches which are not overrun.
East Pattaya
(the other side of Sukhumvit Road, Nongprue, Nongkraborg). There are plenty of large new housing developments that offer something for every budget. During peak hour traffic trips to or from the city can take some time. There are several lakes for recreational activities, as well as golf courses and international schools.
Jomtien
(Thepprasit Road, Jomtien Beach area). This is a cosmopolitan district that offers a huge variety of gastronomical delights and never ending beaches. There are many high class condominiums and housing estates, in many cases only a stone's throw from the beach. The night-life is rather subdued.
The Southern Region
(Na Jomtien, Huai Yai, Ban Ampoe, Bang Sarae, Sattahip). Only permanently residing foreigners have expanded into this idyllic rural area. There are long and quiet beaches, clear sea-water, little traffic, large land reserves and idyllic hamlets. Here one can find luxurious residential towers right on the beach as well as very cheap accommodation further inland.