The island is home to many retirees as well as an ever growing number of jet setters. Since Koh Samui was ranked as one of the worlds best destinations to establish a permanent residence by the luxury travel magazine "Condé Nast" the popularity of this idyllic island as a place to live or to spend the winter months has grown continuously.
Samui has also received numerous awards as a travel destination. For example in 2010, when the US magazine "Travel and Leisure" named it to one of Asia's Top 5 Islands over its rival Phuket. Brits, Australians, Hong Kong Expats, Chinese and also Germans make up the main part of the non-Thai population.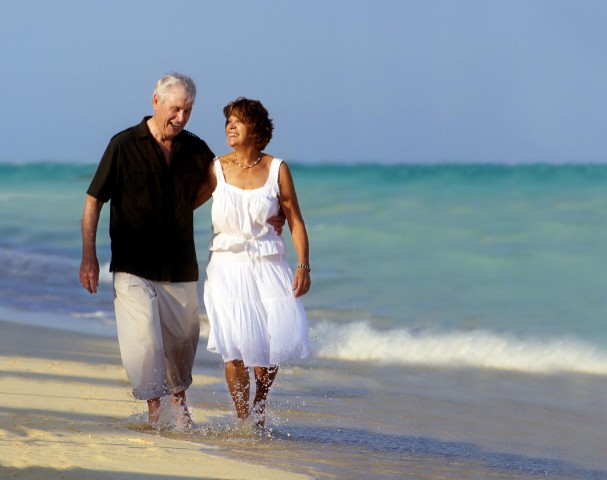 The good rankings of Samui brings an increasing number of retirees to the island.
Houses, Villas, Condominium: What is being built and offered in what locations in Samui
Today professional developers invest large sums in house, villa and also condominium projects. The amount of quality construction projects in beautiful locations is continuously growing. The wild west years in Samui are over and anyone can see the difference in infrastructure and housing that the island has undergone in the last few years. However, the value of having a competent local professional consultant when investing in real estate is still irreplaceable.
Condominium projects are still somewhat rare in Samui but they are growing increasingly in popularity since the local law allows direct ownership of condos for Non-Thais.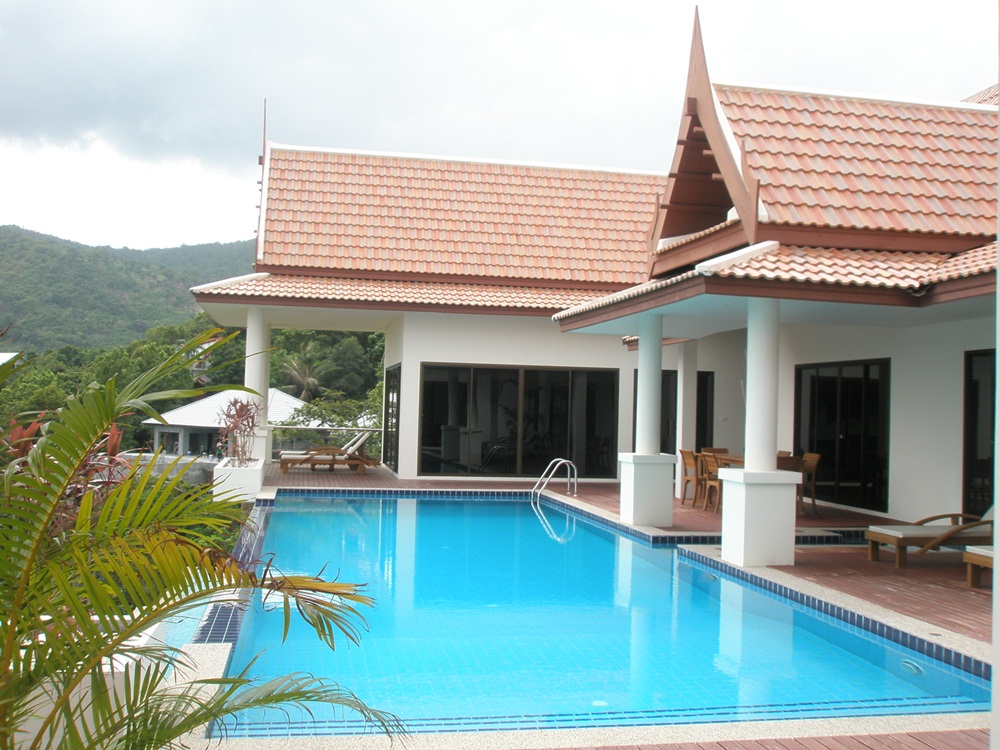 Nowadays, there are plenty of quality properties for each budget on Samui.
Next to stunning beach villas, that can usually be purchased for three million Euros or more, a new trend has emerged to invest in properties at the edges of the island's jungle or on higher mountain terrain. To get to these properties one often has to drive up some very steep roads that could also cause some dizziness. But after mastering the curvy drive the rewards of absolute privacy and a breath taking panoramic view all the way to the other islands usually make it all worth it.
Due to the natural and idyllic state of areas such as the North coast of the island, around Bo Phut and Mae Nam as well as the South-East coast around Ban Thong have also grown tremendously in popularity.
For starting prices around 50.000 Euros one can easily find beautiful two bedroom houses or apartments in less prominent areas. Search for interesting purchase properties here.
For those who are looking to rent property to escape the winter months or to simply settle in for a long term stay, there are plenty of opportunities, whether its houses, villas or apartments. Surrounded by a vast variety of tropic plants, life on the Island Samui is still in balance with nature and a beautiful beach is never far away.
When building or owning property in Samui it is important to remember that everything has to be in accordance with Thai laws. You can find a lot of valuable info about property law in Thailand. Title deeds, access to the property, construction quality and the possible danger of flooding are only some of the points one should check carefully before investing in property in Samui. If you have any questions or concerns feel free to contact us to discuss your interests.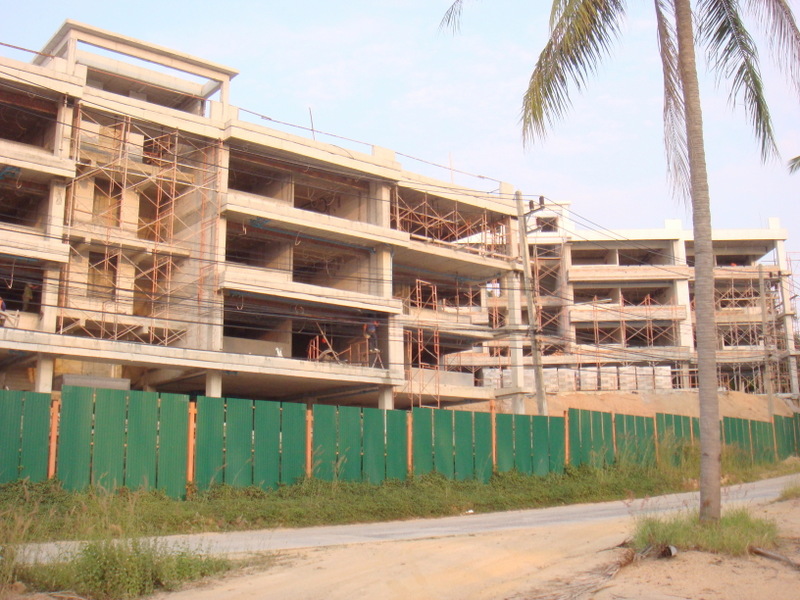 Wealthy tourists offer good rental returns on Samui.
Reasons for investing in Samui
Every year thousands of people travel very far to spend their most precious time of the year here. Making this dream of living in such a paradise become reality is not that far off and very possible. The level of property prices in Samui are still modest. Combined with a very good rental market it also creates great profit opportunities. Investing in Samui gives you the chance to connect business with the pleasures in life. Plenty of "sun worshippers" have long realized this and live comfortably in Samui off their rent income.
In today's market, property prices in Samui are on average on the same level as in Pattaya, yet still far below the prices in Phuket, meaning that the correct choice in property can create great investment opportunities. Samui regulations state that it is only allowed to build to "palm tree height". This has certainly helped to preserve the natural flair of the island.
Market State and property prices in Samui
Since 1994 the islands property prices have on average quadrupled. Investors who had made the step to ownership in those times can be very pleased with their decision today.
The 2008-2011 decline in the local property market can be explained partly due to some investors who were looking to make a quick profit without the proper research and some dubious construction companies going under, paired with the tropical storms and flooding of April 2011 and even more the US real estate market crisis. However, the local government seems to have learned its lesson and continuously improves the island's sewer system and infrastructure.
Additionally, the finance and Euro crisis have caused many to leave these areas to invest their money in the growing Thai market. Today local real estate experts agree that the average decline in property prices of about one third has bottomed out and that Samui is now, more then ever before, one of the prime locations in Thailand to invest in. At the moment local real estate prices remain significantly lower than in Phuket or any other tropical destination around the globe.