Thailand's east coast, commonly referred to as the Eastern Seaboard, offers more contrasts than you could possibly imagine. This area of about 50,000 square kilometres that borders on Cambodia consists of the provinces Chon Buri, Chachoengsao, Samut Prakan, Rayong, Chanthaburi and Trat and is draped all year round in beautiful tropical greenery. This is the area many foreigners have chosen for their life in Thailand.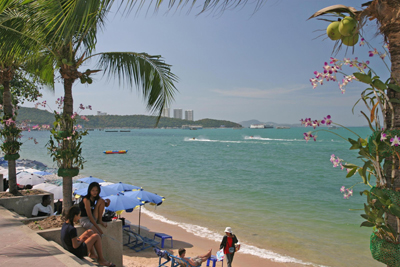 Pattaya bay.
Most foreigners prefer to settle down in this part of Thailand
Shortly after leaving Bangkok the first impressions are a little disappointing. There are many factory buildings, intermittently populated unattractive areas and lots of traffic. But after about 50 kilometres, shortly before Chonburi, the scenery changes. The holiday mood returns. Lush green hills dotted with graceful temples and the first glimpses of the sea are only the beginning of the multitude of impressions and the natural beauty the east coast has to offer its visitors. South-east of Bangkok, starting near Rayong at the latest, there's one little coastal village after another where there is hardly a foreigner to be seen.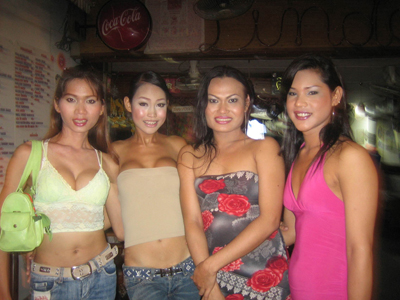 Pattaya offers beauty in many variations.
In these sleepy fishing villages there is hardly a foreigner to be seen
At the opposite end of the scale there is Pattaya, this extremely vibrant resort which never sleeps. There are the many transsexuals (lady boys), beautiful girls by the thousands and exciting experiences around the clock. This seaside resort is a paradise for idlers and playboys but offers at the same time a wide range of attractive activities including all types of sport. However, those who wander off the main streets of the town will find surprising idylls, cosy beach restaurants and other oases of peace. Everything is available here. You will never find another place in Thailand - or perhaps in the whole world - where sun, sand and fun are more abundant than in Pattaya and above all, at such low prices. That's also the reason why most foreigners have settled in and around this town. Those who decide to spend their life in Thailand do mostly come to this area. Accommodation is available in stylish penthouses, small studios in the heart of the nightlife centres, in condos with magnificent views of the ocean, or on huge and low priced properties in rural areas like the farm community of Huay Yai or in some quiet coastal village such as Ban Ampoe or Bang Sarae. Here everyone can find what his heart desires and what is financially affordable for a life in Thailand.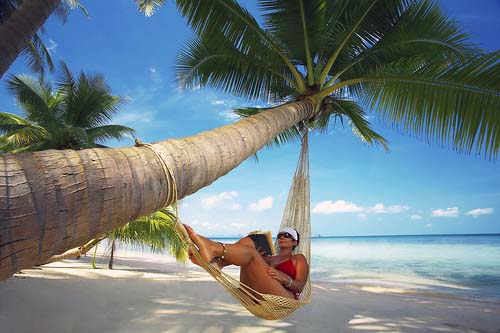 Relaxing holidays on Koh Samed.
At the opposite end of the scale, there is Pattaya, this extremely vibrant resort which never sleeps
Very enticing is also the white powdery sand and the crystal clear sea at the holiday island Koh Samed. Despite the many visitors - students from Bangkok as well as many women from western countries - here one can still find that idyllic atmosphere that has mostly disappeared from the islands of Samui and Phuket. Furthermore this islet can be reached from Bangkok in only three hours.
The east coast is the home of Thailand's largest deep sea harbour - Laem Chabang - and around Baan Chang and Map Tha Pud there is a concentration of industrial developments with huge production centres, oil refineries and car assembly plants, which have led to the region being called the Detroit of the East. All major towns of the east coast are located along the well known Sukhumvit Road or Highway 3, and those freeways that run parallel to it, which in many parts consist of four lanes each way.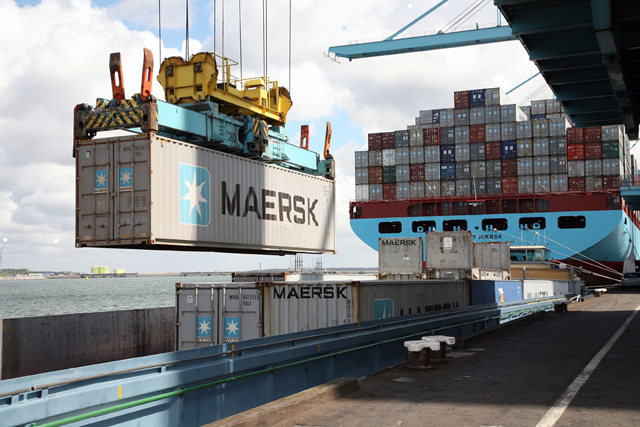 Busy ports ensure an adequate supply of goods for the country.
Chanthaburi, a town greatly influenced by Christianity
A little further east, a bit more inland, there is the large town of Chanthaburi. It is a center for gemstones, well known for its sapphires. This spread out town which has been greatly influenced by Christianity, boosts large city parks, beautiful pubs, restaurants along the river, and in nearby Laem Sing visitors can swim with dolphins. The surroundings are regarded as Thailand's Orchard and are blessed with beautiful national parks full of walking treks and numerous waterfalls.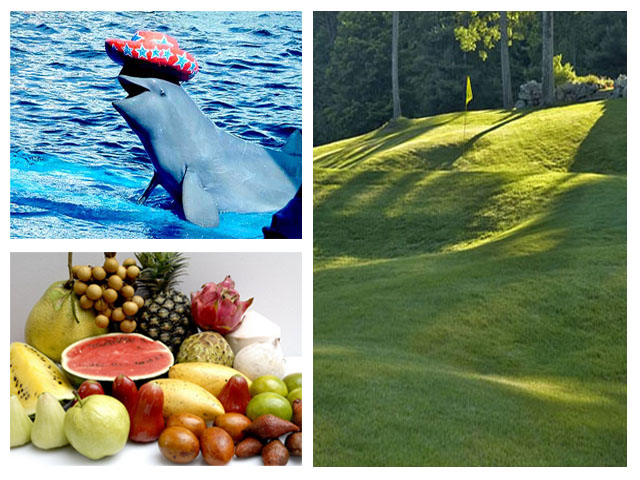 Highlights of the charming city of Chanthaburi.
Then, closer to Cambodia, there is Thailand's second largest island, the fast growing Koh Chang (Koh meaning island) with its almost 100-kilometer-long beaches as well as waterfalls and lush green, almost untouched rainforests. The spectacular ring road alone, which encircles 95% of Koh Chang, warrants a visit of the island. Here and there you can still see bamboo huts from the times of the globetrotters, but today expensive hotels up to the most luxurious resorts with any imaginable creature comfort are more dominant. Many foreign nature lovers and those who seek a quiet place to relax have settled permanently on Koh Chang to spend their life in Thailand. They enjoy 330 days of sunshine, beautiful air, continuously warm weather and beaches that look like picture postcards. A real island atmosphere can be felt even more on the nearby islands of Koh Kut, Koh Mak or any other of a number of smaller islets spread out off the coast of Koh Chang.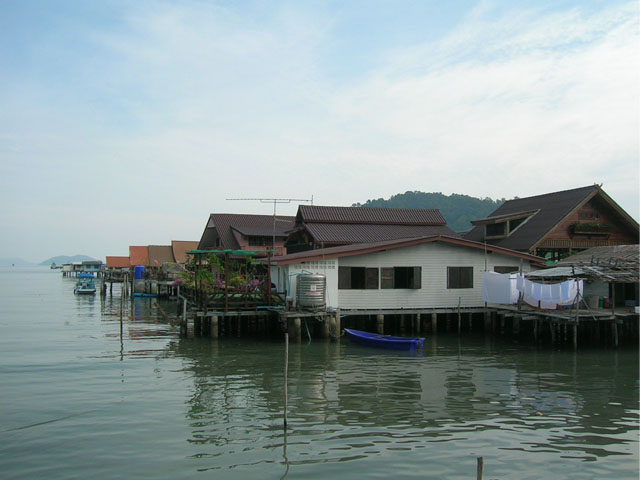 Idyllic live between fishing and tourism.
The spectacular ring road alone warrants a visit of the island
Back on the mainland the road continues from Trat for another 80 kilometres along the coastline through green and slightly undulating scenery to the sleepy village of Had Lek, right on the border of Cambodia.
Here too there are still many deserted beaches that are just waiting to be discovered.